welcome to fifth avenue synagogue!
FAS WELCOMES speaker AMBASSADOR DANNY DANON
Please note: the dinner on Friday Night, March 8, is canceled.
Torah classES at fas
---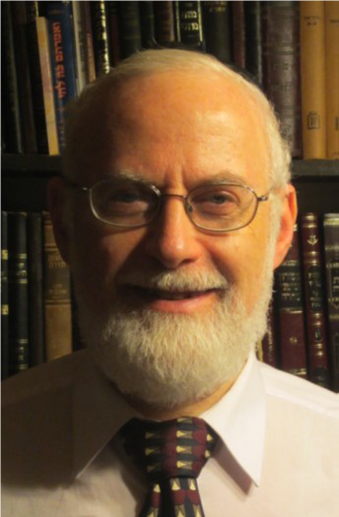 DAF YOMI CLASS with RABBI SHMUEL FISHELIS
6:40 AM weekdays, 7:00 AM Sundays, and Shabbat mornings 8:00 AM.
Shabbat afternoons, see Shabbat bulletin for times.
---
PROPHETS CLASS with RABBI ELI BABICH
Join us as we continue to explore the lives of the Prophets Samuel, King David, King Solomon and others. Study these dynamic Biblical personalities and see how their lives and legacies left us not only with incredible stories but with valuable life lessons as well.
Mondays: January 7, January 21, and February 4; at 6:00 PM at FAS.
Please RSVP to tanya@5as.org
---
TUESDAY NIGHT TALMUD CLASS with RESIDENT SCHOLAR
RABBI DR. MICHAEL ROSENSWEIG
Rabbi Rosensweig's weekly Talmud class continues on Tuesday nights, 7:30 PM at FAS. Rabbi Rosensweig is teaching the first Perek of Tractate Bava Kamma.
*There will be no Talmud Class on January 15 & 22. Class Resumes January 29.
---
WEEKLY PARSHA CLASS with YISROEL HALPERT
Thursdays at FAS, immediately following Mincha. (please see the Shabbat bulletin above for exact class times)
Please RSVP to Tanya@5as.org
_____________________________________________________________________________________________
THREE-PART SERIES with ALAN RECHTSCHAFFEN
"LIVING ALIVE"
Class 1: Politics, Faith and Knowing We're Alive
Class 2: Self Accounting: Advice for Growth
Class 3: The World through the Eyes of Abraham
Mondays: January 28, February 11, and February 25; 6:00 PM at FAS.
Please RSVP to Tanya@5as.org.
Tue, February 19 2019
14 Adar I 5779
SHABBAT, FEBRUARY 23
PARSHAT KI SISA
Candle Lighting - 5:20 PM
Shabbat Ends - 6:22 PM
SUPPORT THE DAILY MINYAN

Shacharit: 7:30 AM Weekdays; 8:30 AM Sundays & Holidays
*Mincha/Ma'ariv THIS Sun-Thurs:

5:25 PM

*Fridays - see Shabbat Bulletin
bulletins and resources
The Eruv is up this Shabbat. The Manhattan Eruv is a mehadrin eruv that is supervised and checked weekly by the Mechon L'Hoyroa of Monsey. For more information, please contact Rabbi Moshe Tauber at (845) 659-8777 or the Chairmen of the Manhattan Eruv committee, Rabbi Yosi Levine
Rabbi Adam Mintz
Tue, February 19 2019 14 Adar I 5779