welcome to fifth avenue synagogue!
FAS DAILY DAF YOMI GROUP
Led by distinguished Rosh Yeshiva Rabbi Shmuel Fishelis, our Daf Yomi study group meets at Fifth Avenue Synagogue on the following schedule:
Everyday from 6:45 AM - 8:00 AM, and 7:00 AM on Sundays with Rabbi Fishelis.
*On federal holidays, class will meet on the Sunday schedule.
We are currently studying Tractate Pesachim.
For those who are unable to attend in person, the Dial-in for Daf Yomi is as follows:
Dial-in Number: (425) 436-6348 Access Code: 643138#
Purim class with rabbi dr. michael rosensweig
Professor Joel L. Fleishman, 50 Years at duke university and his work with foundations, via webinar, Sunday, february 21, 2021.
Bellanca smigel rutter, the life of a broadway producer, via webinar, sunday, january 31, 2021
AMbassador Dore Gold, Israeli Diplomat and President of the jerusalem center for public affairs."Why Israel is Right to Doubt That A New Negotiation with Iran Can Be Made to Work"Sunday, january 24, 2021
Prof. Alan dershowitz, "The Future of Israel and America in a Post-Trump Era" SUNDAY, January 17, 2021.
In Conversation with Harry Macklowe, special introduction by Louis perlman, via webinar held sunday, january 10, 2021
michael j. zelefsky, m.d., shares medical topics of high interest as we head into 2021, including his own experience with the COVID-19 vaccine and his work on prostate cancer.
AUTHOR LYN JULIUS, "UPROOTED: HOW 3000 YEARS OF CIVILISATION IN THE ARAB WORLD VANISHED OVERNIGHT."
mem d. bernstein, chairman, the avi chai foundation. "foundations and philanthropy." Sunday, december 20, 2020.
A special chanukah class given by rabbi aaron kahn, Rosh yeshiva, yu, and rav of knesses bais avigdor in flatbush.
an evening with michael h. steinhardt: no bull, via webinar, sunday, december 13, 2020
Larry norton, m.d., norna s. sarofim chair of clinical oncology and senior vice president, memorial sloan kettering cancer center, medical director of the evelyn h. lauder breast center, professor of medicine, weill-cornell medical college.Covid-19 update
Meet the author series: Larry j. gould, The making of mr. irresistible
robert smigel, the life of being a writer, producer and director in 2020.
Sander R. Gerber, CEO and CIO, Hudson Bay Capital, "pay for slay: how bad is it, really?" webinar held sunday, november 15, 2020.
abraham foxman, National director emeritus, of the anti -defamation league, Sunday, November 8, 2020.
Dr. Barry Eichler, The Torah and the ancient near east, webinar held on Sunday, November 1, 2020
Barak Dunayer in conversation with howard lorber - the state of new york real estate post covid-19, Sunday, October 25, 2020
dOVID EFUNE, EDITOR-IN-CHIEF, THE ALGEMEINER, "The 2020 Elections - implications for israel.
annual sukkot lecture with resident scholar rabbi dr. michael rosensweig
Iyun Tefilah - High Holidays with Cantor Joseph Malovany, given thursday, September 24, 2020.
Special yom kippur lecture with rabbi yosef kalatsky given wednesday, september 23, 2020.
yom kippur shiur with resident scholar rabbi dr. michael rosensweig, given tuesday, september 22, 2020.
rosh hashana shiur with rabbi dr. Michael rosensweig, via zoom on TUESDAY, SEPTEMBER 15, 2020.
SHaindy wolff Eisnberg, how to soul search when i've been doing that since march, webinar presented on Sunday, SEPTEMber 13, 2020.
a virtual selichot with cantor joseph malovany
stuart Sloame, ajiri's unique strategy to combat efforts in the un to delegitimize israel. Sunday, September 6, 2020.
the colmar treasure: showcasing jewish artistic heritage at the cloisters with barbara drake boehm. Sunday, August 30. 2020
Walter J. Molofsky, M.D., Pediatric neurology in the time of covid, sunday, august 23, 2020.
Elyssa Friedland, author of the floating feldmans, fas webinar, sunday, august 16, 2020
larry norton, m.d., maimonides as a physician
Marc lasry, co-owner milwaukee Bucks, "covid-19 and nba '20: jump ball."
Rabbi Avrohom kaplan, tisha B'av lecture
rabbi zevulun schwartzman. the destruction of the temple is felt more today than ever. what can we do this tisha b'av to potentially turn this around?
Eric S. Goldstein, CEO of UJA Federation of ny: the impact of covid-19 on the future of the jewish community.
larry norton, m.d., Chair of clinical oncology & Senior VP, memorial sloan kettering. how coronavirus has changed the face of medicine: is telemedicine here to stay?
The Jewish community & the 2020 census: why it matters! with samuel j. milstein
a special tribute lecture given by rabbi dr. michael rosensweig in memory of rabbi dr. norman lamm
rabbi dr. david eliach: peshuto shel peshat: A totally new way of teaching tanakh. Special introduction by rabbi dr. sol roth, and moderated by rabbi eli babich.
dr. alan kadish: The torah in the age of covid-19: allocations of limited healthcare resources.
Rabbi Meir Goldwicht: Yom Yerushalayim and Matan torah, presented on Sunday, may 17,2020.
The Power Of Compassion in the Book of Ruth with Professor Smadar rosensweig
COVID-19 update with infectious disease expert dr. Gregory storch, may 3, 2020.
Israel at 72: threats and opportunities. A special presentation via FAS webinar by Ambassador Ido Aharoni in commemoration of Yom Ha'atzmaut, held Sunday, April 26, 2020.
Annual Yom Hashoa Commemoration with special guest speaker Rabbi steven weil. "sonderkommando: Remembering the lives of the rarest and most tragic survivors,"
redemption and salvation with rabbi dr. sol roth, sunday, april 19, 2020.
Vegilu Bire'ada - Rejoicing even as we tremble with Rabbi Aharon kahn, sunday, APril 12, 2020.
Pesach 2020: Embracing Uncertainty and rising above fear with rabbi dr. daniel lerner
Fifth Avenue Synagogue Program on COVID-19 with Infectious Disease Specialist Dr. Gregory Storch and Licensed Clinical Psychologist Dr. Betsy Schur Levy - March 22, 2020.
A video message from Rabbi Eli and Lisa Babich. Perspectives on the current COVID-19 epidemic.
Insights into tehillim with rabbi eli babich
daily lessons of loving-kindness with lisa babich
Guarding one's speech with Lisa Babich
A pesach message from rabbi eli babich
DAF YOMI CALL-IN CLASSES
Fifth Avenue Synagogue COVID-19 Update - Important
Torah classES at fas
---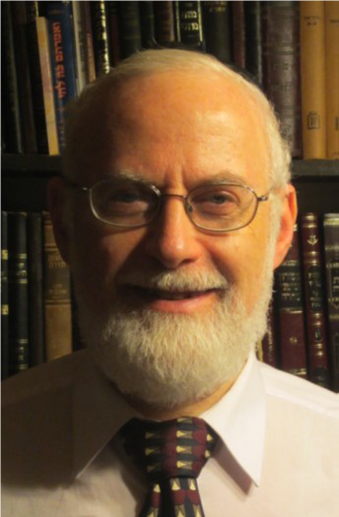 DAF YOMI CLASS with RABBI SHMUEL FISHELIS
Via Conference Call, see bulletin for details
6:30 AM weekdays, 7:15 AM Sundays, and Shabbat mornings 8:00 AM
5:30 PM weekdays and Shabbat Afternoons (with Rabbi Kaplan).
Shabbat afternoons, class times vary, see Shabbat bulletin for schedule.
---
PROPHETS CLASS with RABBI ELI BABICH
Via Zoom video conference, see bulletin for details.
Join us as we continue to explore the lives of the Prophets Samuel, King David, King Solomon and others. Study these dynamic Biblical personalities and see how their lives and legacies left us not only with incredible stories but with valuable life lessons as well.
Monday, April 27, at 6:30 PM at FAS.
Please RSVP to Tanya@5as.or.g
---
TUESDAY NIGHT TALMUD CLASS with RESIDENT SCHOLAR
RABBI DR. MICHAEL ROSENSWEIG
Via Zoom video conference, see bulletin for details.
Rabbi Rosensweig's weekly Talmud class on Tuesday nights at 7:30 PM at FAS.
Rabbi Rosensweig is teaching Tractate Chulin.
Tue, March 2 2021
18 Adar 5781
WE ARE OPEN FOR DAILY MINYANIM!
SERVICE TIMES:
MONDAY - THURSDAY,
MARCH 1 - 4
DAF YOMI 6:45 AM
SHACHARIT 8:00 AM
MINCHA 5:35 PM
FRIDAY, MARCH 5
DAF YOMI 6:45 AM
SHACHARIT 8:00 AM
CANDLE LIGHTING 5:34 PM
MINCHA 5:40 PM
SHABBAT, MARCH 6
PARSHAT KI SISA
SHABBAT PARAH
SHACHARIT 9:00 AM
MINCHA 5:20 PM
SHABBAT ENDS 6:34 PM
SUNDAY, MARCH 7
DAF YOMI 7:00 AM
SHACHARIT 8:30 AM
MINCHA 5:45 PM
bulletins and resources
Please click here to see our JANUARY/FEBRUARY 2021 bulletin.
For a list of Kosher Catering
for delivery in Manhattan
The Eruv is up this Shabbat. The Manhattan Eruv is a mehadrin eruv that is supervised and checked weekly by the Mechon L'Hoyroa of Monsey. For more information, please contact Rabbi Moshe Tauber at (845) 659-8777 or the Chairmen of the Manhattan Eruv committee, Rabbi Yosi Levine ylevine@jewishcenter.org or
Tue, March 2 2021 18 Adar 5781