welcome to fifth avenue synagogue!
DAF YOMI: SUNDAY - FRIDAY
We also encourage you to participate in the FAS Daf Yomi classes, which will continue by phone on the following schedule during the stay-at-home order.
Rabbi Shmuel Fishelis is teaching morning Daf Yomi, and we are learning the 21st Perek of Tractate Shabbos.

Daf Yomi will take place
Sunday, Tuesday, and Wednesday from 7:30 - 9:00 AM
,
Monday and Thursday from 7:30 AM - 8:30 AM, and
Fridays
from 7:30 - 9:30 AM.
Evening Daf Yomi, led by Rabbi Kaplan, will take place at 9:00 PM Sunday - Thursday.
The Dial-in for Daf Yomi is as follows:
Dial-in Number: (425) 436-6348
Access Code: 643138#
Please be in touch with Jacob Gold at jacob@jacobdgold.com or 212-980-0140 regarding fluid schedule for Friday and Saturday night learning for the Daf Yomi afternoon class.
Sundays from
10:00 - 10:30 AM - Youth program with Yosef Itzkowitz (Ages 5-10);
10:45 - 11:15 AM
-
Youth Program with Yosef Itzkowitz (Ages 10 +).
Please join us! Contact the Synagogue office (212) 838-2122 or sheila@5as.org for Zoom link information.
FAS Virtual COMMUNAL davening
VIRTUAL COMMUNAL DAVENING MONDAYS AND THURSDAYS AT 8:00 AM
Our davening will begin promptly at 8:00 a.m. and will be led by Rabbi Eli Babich and Cantor Joseph Malovany through Zoom.
Our service will include the brachot and davening of a typical weekday minyan - Shema and Shemoneh Esrei, followed by a communal recitation of Psalms and a Misheberach prayer for all those who are ill with COVID-19 or other ailments. The service will conclude at 8:25 a.m. with a short D'var Torah by Rabbi Babich.
If you have a name of someone who should be added to the Misheberach, please email Rabbi Babich at rabbibabich@5as.org.
Click to Enlarge, Copy of Psalms
We pray that our communal davening will merit a refuah shleimah for all those who are ill and bring an end to the pandemic afflicting our world.
Please join us! Contact the Synagogue office (212) 838-2122 or sheila@5as.org for Zoom link information.
larry norton, m.d., maimonides as a physician
Marc lasry, co-owner milwaukee Bucks, "covid-19 and nba '20: jump ball."
Rabbi Avrohom kaplan, tisha B'av lecture
rabbi zevulun schwartzman. the destruction of the temple is felt more today than ever. what can we do this tisha b'av to potentially turn this around?
Eric S. Goldstein, CEO of UJA Federation of ny: the impact of covid-19 on the future of the jewish community.
larry norton, m.d., Chair of clinical oncology & Senior VP, memorial sloan kettering. how coronavirus has changed the face of medicine: is telemedicine here to stay?
The Jewish community & the 2020 census: why it matters! with samuel j. milstein
a special tribute lecture given by rabbi dr. michael rosensweig in memory of rabbi dr. norman lamm
rabbi dr. david eliach: peshuto shel peshat: A totally new way of teaching tanakh. Special introduction by rabbi dr. sol roth, and moderated by rabbi eli babich.
dr. alan kadish: The torah in the age of covid-19: allocations of limited healthcare resources.
Rabbi Meir Goldwicht: Yom Yerushalayim and Matan torah, presented on Sunday, may 17,2020.
The Power Of Compassion in the Book of Ruth with Professor Smadar rosensweig
COVID-19 update with infectious disease expert dr. Gregory storch, may 3, 2020.
Israel at 72: threats and opportunities. A special presentation via FAS webinar by Ambassador Ido Aharoni in commemoration of Yom Ha'atzmaut, held Sunday, April 26, 2020.
Annual Yom Hashoa Commemoration with special guest speaker Rabbi steven weil. "sonderkommando: Remembering the lives of the rarest and most tragic survivors,"
redemption and salvation with rabbi dr. sol roth, sunday, april 19, 2020.
Vegilu Bire'ada - Rejoicing even as we tremble with Rabbi Aharon kahn, sunday, APril 12, 2020.
Pesach 2020: Embracing Uncertainty and rising above fear with rabbi dr. daniel lerner
Fifth Avenue Synagogue Program on COVID-19 with Infectious Disease Specialist Dr. Gregory Storch and Licensed Clinical Psychologist Dr. Betsy Schur Levy - March 22, 2020.
A video message from Rabbi Eli and Lisa Babich. Perspectives on the current COVID-19 epidemic.
Insights into tehillim with rabbi eli babich
Guarding one's speech with Lisa Babich
PASSOVER APPEAL
Dear Friends,
This year, with Passover just around the corner, we find ourselves in circumstances that none of us could have anticipated. Many of us have left New York City to seek refuge outside of the city; others are hunkered down at home. We are separated from friends and family and dealing with stresses and anxieties that none of us would have imagined just one month ago.
As we confront these challenging times, Fifth Avenue Synagogue is working harder than ever to ensure that our community remains cohesive and strong. Although our building is closed, we have strived over the last few weeks to create a virtual shul that offers opportunities for learning and davening. We are providing classes every day of the week, programs on topics that are both religious and secular in nature (including an informative panel on the health and mental health effects of COVID-19), youth programming, communal davening of Shacharit, as well as Kabbalat Shabbat services, recorded video clips with inspiring Torah messages, and we have coordinated Passover resources for those who need them. In addition, on a human level, shul staff have been reaching out daily to members of our congregation, particularly those who might be alone or more vulnerable.
We continue to work as hard as ever, if not harder, to provide a spiritual home for you and your families. Thank Gd, although we have certainly made changes to our maintenance schedule, we have not had to lay off any of our staff at this time.
We know that some of you may experience financial stresses related to the pandemic affecting our world. This may impact the finances of the synagogue going forward. For those of you who have the capacity, we ask that you consider donating now to Fifth Avenue Synagogue's annual campaign to allow our critical work to continue. Your donations will allow us to continue paying our staff and will support the maintenance of our physical facility. In addition to providing fundamental financial support, tzedakah is one of the best "investments" we can make in nullifying a negative decree from Hashem.
Your donations will allow us to continue providing resources to our families during this trying time, and will ensure that our community remains strong and flourishes spiritually. Please click here to make a donation. You may also mail a check to:
Attn: Annual Campaign
5 East 62nd Street
New York, New York 10065
(Please note that the synagogue is able to receive all mail sent through the Postal Service.)
If you would like to make a pledge to the FAS Annual Campaign, you may also contact FAS President Jacob Gold at jacob@jacobdgold.com or 212-980-0140; FAS Vice-President Kim Heyman at kimheyman@gmail.com or 917-282-8022; or Rachel Akrongold, COO at FAS, at rachel@5as.org or 314-719-7344. Pledge payments may be made until Rosh Hashana.
We thank you in advance for your continued support, and we encourage you to reach out to us by phone (212-838-2122) or by email if we can be of assistance to you or your family.
We pray that our prayers and tzedakah merit a refuah sheleimah for all those affected and that all of us will soon merit a complete salvation.
Our warmest regards always,
Rabbi Eli Babich
Dr. Walter Molofsky, Chairman
Jacob Gold, President
Rachel Akrongold, COO
A pesach message from rabbi eli babich
DAF YOMI CALL-IN CLASSES
Fifth Avenue Synagogue COVID-19 Update - Important
Torah classES at fas
---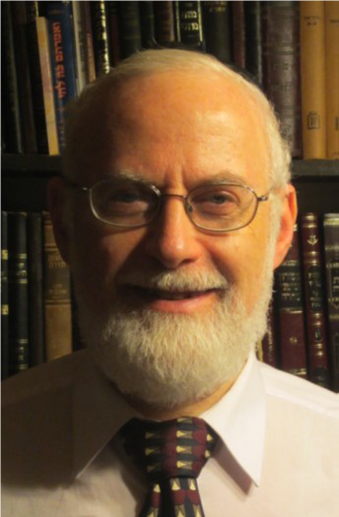 DAF YOMI CLASS with RABBI SHMUEL FISHELIS
Via Conference Call, see bulletin for details
6:30 AM weekdays, 7:15 AM Sundays, and Shabbat mornings 8:00 AM
5:30 PM weekdays and Shabbat Afternoons (with Rabbi Kaplan).
Shabbat afternoons, class times vary, see Shabbat bulletin for schedule.
---
PROPHETS CLASS with RABBI ELI BABICH
Via Zoom video conference, see bulletin for details.
Join us as we continue to explore the lives of the Prophets Samuel, King David, King Solomon and others. Study these dynamic Biblical personalities and see how their lives and legacies left us not only with incredible stories but with valuable life lessons as well.
Monday, April 27, at 6:30 PM at FAS.
Please RSVP to Tanya@5as.or.g
---
TUESDAY NIGHT TALMUD CLASS with RESIDENT SCHOLAR
RABBI DR. MICHAEL ROSENSWEIG
Via Zoom video conference, see bulletin for details.
Rabbi Rosensweig's weekly Talmud class on Tuesday nights at 7:30 PM at FAS.
Rabbi Rosensweig is teaching Tractate Chulin.
Tue, August 11 2020
21 Av 5780
FRIDAY, AUGUST 7
Candle Lighting 7:45 PM
SHABBAT, AUGUST 8
PARSHAT EIKEV
Shabbat Ends: 8:48 PM
bulletins and resources
JULY/AUGUST 2020 BULLETIN-
For a list of Kosher Catering
for delivery in Manhattan
The Eruv is up this Shabbat. The Manhattan Eruv is a mehadrin eruv that is supervised and checked weekly by the Mechon L'Hoyroa of Monsey. For more information, please contact Rabbi Moshe Tauber at (845) 659-8777 or the Chairmen of the Manhattan Eruv committee, Rabbi Yosi Levine ylevine@jewishcenter.org or
Tue, August 11 2020 21 Av 5780