Officers and Clergy
Officers and Clergy
Our Officers
Dr. Walter Molofsky, Chairman
Jacob D. Gold, President
Mitch Davidson, Vice President
Kim Heyman, Vice President
Our Clergy
Eli Babich, Rabbi rabbibabich@5as.org
Rabbi Eli Babich joined the Fifth Avenue Synagogue as Assistant Rabbi in 2013 and was appointed Rabbi in 2019. He has imparted wisdom, meaning, and inspiration from the bimah and through many classes. The Rabbi and his wife, Rebbetzin Lisa Babich, have supported our families through times of joy and sorrow. Our congregation has benefited deeply from their thoughtful dedication to ritual, educational, and pastoral duties. They have created an environment where our members, both existing and new, feel welcome and valued. Rabbi Babich brings significant educational and executive experience to the Fifth Avenue community. Under his leadership, we are confident that our synagogue will continue to flourish and grow.
Rabbi Babich previously served as Managing Director of the Jewish Enrichment Center (JEC) in Greenwich Village, where he oversaw the programming calendar, taught a variety of classes for young professionals and led missions to Israel and Eastern Europe. Prior to joining the JEC, he served as an Associate Rabbi at the Manhattan Jewish Experience East Side (MJE) and taught Judaic Studies at HAFTR High School.
Rabbi Babich received his ordination, Master of Social Work (MSW) and Master of Arts (M.A) in Education all from Yeshiva University. In addition to learning with individuals interested in exploring the deeper levels of Torah, he also enjoys hosting Shabbat meals with his wife, Lisa, and sons Moshe and Akiva. Originally from Brooklyn, he and his family reside on the Upper East Side of Manhattan.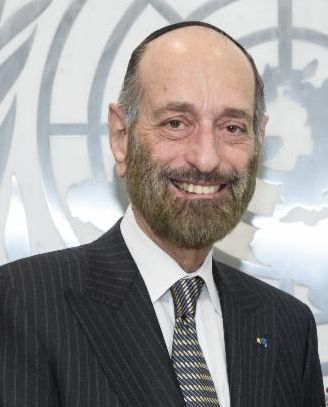 Joseph Malovany, Cantor josephmalovany@gmail.com
Joseph Malovany possesses a brilliant spinto tenor voice, described by the London Guardian as "most powerful, beautiful and expressive spinto technique... sturdy and heroic" and by the Swedish newspaper Goteborgs Posten as "Judaism's Jussi Bjorling".
Leonard Bernstein, after hearing him over the Jewish High Holy Days, expressed his hope to hear Cantor Malovany "sing beyond the Altar." Although he turned down invitations to sing major operatic rolls on the opera stage, Joseph Malovany does perform oratorias and symphonic works which require the tenor voice as the soloist.
Dedication to World Jewry For many years, Joseph Malovany has sung the holocaust memorial prayers at the central New York commemorations at Madison Square Garden, attended by the President and the Vice President of the United States and the Prime Minister of Israel. His heartfelt memorial prayer was chanted at the memorial service for Prime Minister Yitzhak Rabin at the Carnegie Hall in New York.
In January 1998 he was the soloist in Philadelphia at the American premiere of this symphony with the combined orchestra consisting of the Israel Philharmonic Orchestra and The Philadelphia Orchestra under the baton of Maestro Zubin Mehta. Over 20,000 people attended this event which officially opened the American year-long celebrations commemorating Israel's Fiftieth Anniversary.
Education He currently holds the academic position of Distinguished Professor of Liturgical Music at Yeshiva University. He also holds the position of Dean of the J.D.C. Moscow Academy of Jewish Music. Born in Tel-Aviv, Israel, he served as Cantor at Tel-Aviv's Bilu synagogue, as Cantor of the Israeli Army and at synagogues in Johannesburg, South Africa and London, England. Joseph Malovany is a holder of the highest artistic diplomas from the Music Academy in Tel Aviv and from Great Britain's Royal Academy and Trinity College of Music. He has been awarded the "Fellow" of the Trinity College of Music as well as many citations and honors from various national and international organizations. He is Honorary President of the Cantorial Council of America and Past Chairman of the Board of the American Society for Jewish Music. In 1997, he was awarded the Joseph Malovany Chair for Advanced Studies in Jewish Liturgical Music at the Belz School of Music Yeshiva University.
Touring The World - our Cantor as toured extensively in Europe, South America and in the United States with many international orchestras including the Israel Philharmonic, the Russian State Symphony, the Belgium Radio Symphony ,the Mexico Symphony, the London Classical, the New York Symphony, he Bucharest Opera Orchestra, the Lithuanian National Symphony Orchestra the Hungarian State Orchestra and the Romanian Radio and Television Orchestras, among many others.
He has appeared at Amsterdam's Royal Opera House, London's Royal Festival and Queen Elizabeth Halls and Barbican Center, Lincoln Center's Avery Fisher and Alice Tully Halls in New York, the Core States Center in Philadelphia and Brussels Palace of Fine Arts. Joseph Malovany has concertized extensively with performances at Sao Paulo's Teatro Cultura Artistica, the Harodion Amphitheater near Bethlehem and in Toledo and the opera house of Santander, Spain.
Cantor Malovany recently received the honor of being knighted as "Commander of the Legion of Honor" by President Aleksander Kwasniewski of the Republic of Poland.
Rabbi Dr. Michael Rosensweig, Resident Scholar
Rabbi Dr. Michael Rosensweig is a Rosh Yeshiva at Yeshiva University and one of Rabbi Aharon Lichtenstein's leading disciples. He received his doctorate in Jewish history from Yeshiva University's Bernard Revel Graduate School under the tutelage of Dr. Haym Soloveitchik. Rabbi Rosensweig has delivered a weekly advanced Talmud class at Fifth Avenue Synagogue for nearly twenty years.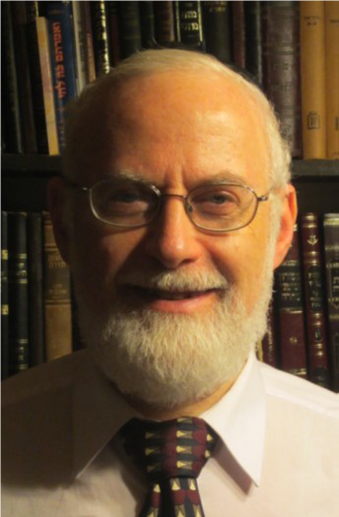 Rabbi Shmuel Fishelis, Resident Scholar
Rabbi Shmuel Fishelis has been giving the Daf Yomi shiur for over 30 years. Fifth Avenue Synagogue is privileged that he is now giving the shiur here. Rabbi Fishelis is one of the Roshei Yeshiva at Mesivta Tifereth Yerushalayim. He has smicha from Harav Hagoan Rabbi Moshe Feinstein Ztzl. Rabbi Fishelis is married to the daughter of Harav Hagoan Rav Dovid Feinstein.
Rabbi Dr. Sol Roth, Rabbi Emeritus rothsol@aol.com
Rabbi Dr. Sol Roth received a B.A. from Yeshiva College and an M.A. and Ph.D. from Columbia University. He was ordained by the Rabbi Isaac Elchanan Theological Seminary of Yeshiva University. Rabbi Roth is Adjunct Professor of Philosophy and the Samson Raphael Hirsch Professor of Torah and Derekh Eretz at Yeshiva University. He is the author of Science and Religion; The Jewish Idea of Community; Halakha and Politics - The Jewish Idea of a State; and The Jewish Idea of Culture. In addition to these volumes, a number of his articles have appeared in learned journals. Rabbi Roth's recent contribution to Jewish philosophical literature is a book entitled Jewish Ideas in Morality and Religion. Published by Yeshiva University Press and Ktav.
Rabbi Roth received the honorary degree of Doctor of Divinity from Yeshiva University. A chair designated "The Rabbi Dr. Sol Roth chair in Talmud and Contemporary Halakha" was established in his honor at Yeshiva University. The present occupant of that chair is Rabbi Mordechai Willig.
Rabbi Roth has served as President of the Rabbinical Council of America, the New York Board of Rabbis and the Religious Zionists of America. He was instrumental in the creation of KIRUV, an organization which does outreach on college campuses. Rabbi Roth served for several decades as the Rabbi of the Jewish Center of Atlantic Beach, New York.
Rabbi Yaakov Kermaier, Rabbi Emeritus, Israel, yaakovkermaier@gmail.com
Rabbi Yaakov Y. Kermaier served as the spiritual leader of Manhattan's Fifth Avenue Synagogue from October, 2003 - June, 2015, when he and his family made Aliyah. A member of the UJA-Federation Board of Directors, Past-President of the New York Board of Rabbis, and a member of AIPAC's National Council, Rabbi Kermaier now resides in Jerusalem.
Before his arrival in Manhattan, Rabbi Kermaier served for six years as Rabbi of the Ohel Leah Synagogue in Hong Kong. Rabbi Kermaier has traveled extensively in the Former Soviet Union, establishing Jewish educational programs and a leadership training seminar.
Rabbi Kermaier is married to attorney, Elana Kermaier, and is blessed with four children.
Mon, June 5 2023
16 Sivan 5783
Mon, June 5 2023 16 Sivan 5783